Download one of our marine aquarium guides
Water Parameter Guide
Check the ideal parameters for a healthy, well-balanced aquarium environment. Includes recommendations for salinity, temperature, and much more.
Download PDF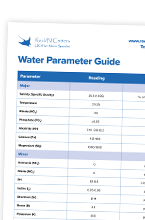 Fish Compatibility
Not sure which fish can live together? Use our handy reference chart to check the compatibility of more than 30 different species!
Download PDF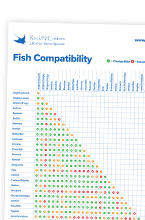 Recommended Lighting Schedule
Lighting is very important in a marine ecosystem. Check our recommended lighting schedule to find out how much light your aquarium needs.
Download PDF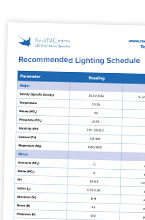 Use our helpful calculators
Live Rock Calculator
Enter your tank's water volume (in litres) to find out how much live rock you should put in your aquarium.
Calculate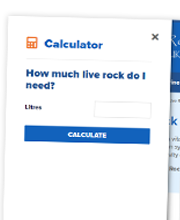 Water Volume Calculator
Enter the length, width and height of your tank (in centimetres) to find out how much water it will hold.
Calculate